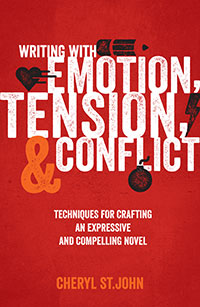 Writers Digest
 Writing With Emotion, Tension & Conflict
Today's highly competitive fiction market requires writers to imbue their novels with that special something – an element that captures readers' hearts and minds. In Writing With Emotion, Tension & Conflict, writers will learn vital techniques for writing emotion into their characters, plots and dialogue in order to instill that special something into every page.
---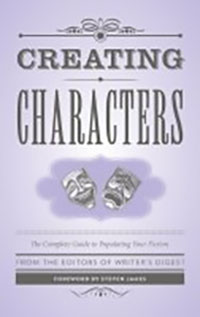 Creating Characters, contributor
Populating your fiction with authentic, vivid characters is a surefire way to captivate your readers from the first sentence to the last. Whether you're writing a series, novel, short story, or flash fiction, Creating Characters is an invaluable guide to bringing your fictional cast to life. A comprehensive reference to every stage of character development.
• Effectively introduce your characters
• Build a believable protagonist
• Develop strong anti-heroes and compelling villains
• Juggle multiple points of view without missing a beat
• Craft authentic dialogue that propels the story forward
• Motivate your characters with powerful objectives and a believable conflict
• Show dynamic character development over the course of a story
No matter what your genre, Creating Characters gives you the tools necessary to create realistic, fascinating characters that your readers will root for and remember long after they've finished the story.
Order: Print    Kindle
Writer's Digest Webinar: Blockbuster Fiction
Free with purchase of 2015 Novel & Short Story Writer's Market
Order: Print    ebook
Writer's Digest Conference Session Recordings
How to Ensure That Your Books become Reader Favorites
Working the Muddle Out of Your Middle