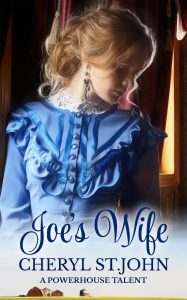 After Meg Telford's husband dies in the war and is lauded as a hero, she must face the fact that she can't keep the ranch without a man to shoulder the workload. Nothing will stop her from saving Joe's dream. The war has taken nearly all the able-bodied men—and a devilishly handsome bad boy seems her only choice.
Town pariah, Tye Hatcher has a reputation as a hell-raiser, but he's looking to prove himself and has his own plans for the land. Meg's proposal might be too good to be true, but he's willing to take the risk, even if the risk is his heart. Struggling with guilt and the rejection of the townspeople, Meg must learn that her convenient husband is a man who takes risks and does what's right for the sake of others.
Her vulnerable dreams and their hard work will be for naught unless she and Tye reveal their secrets and face what they're both coming to understand—they can't change the past, but the future is in their hands.